Good Night Moon Aromatherapy Spray. All-Natural, Handmade with Organic Ingredients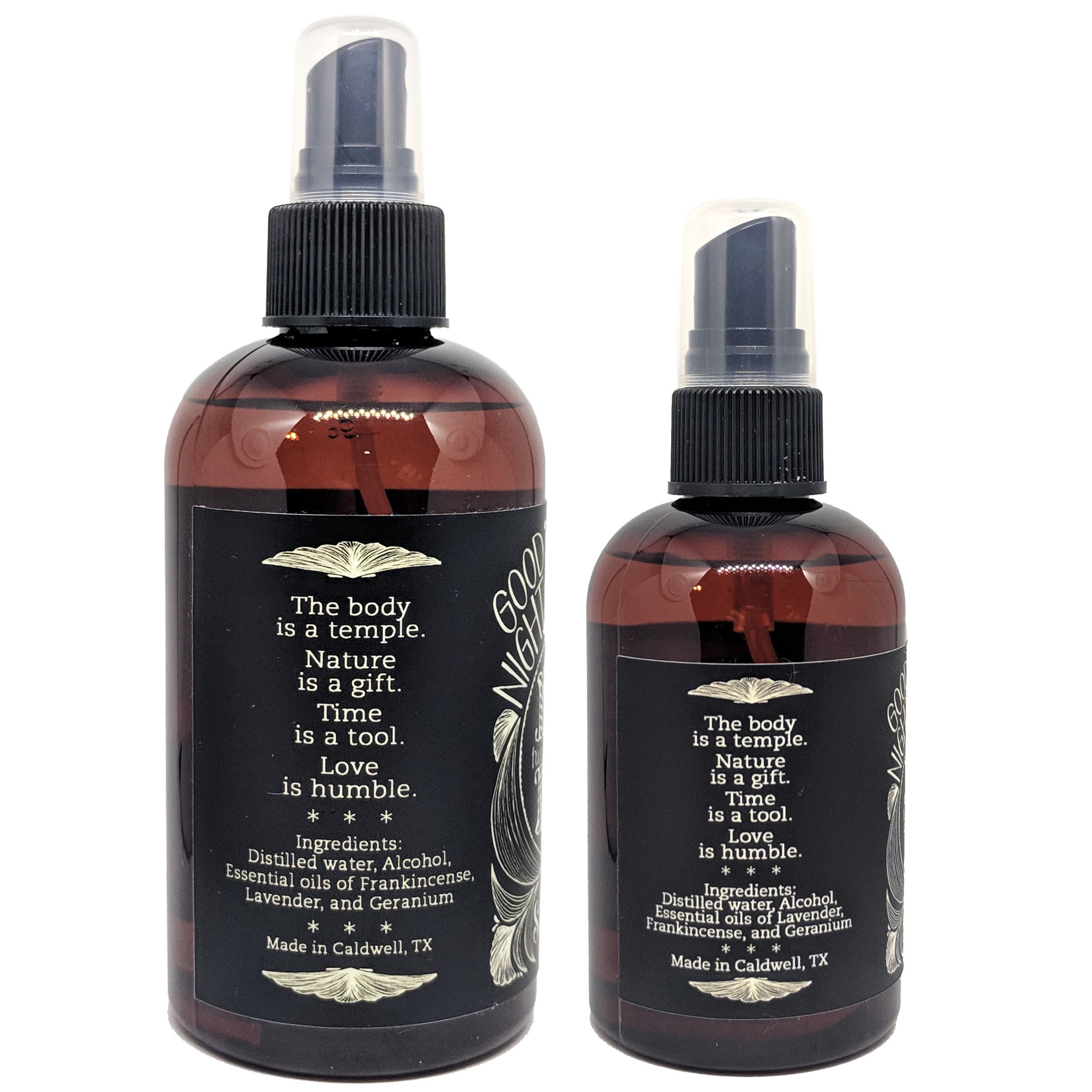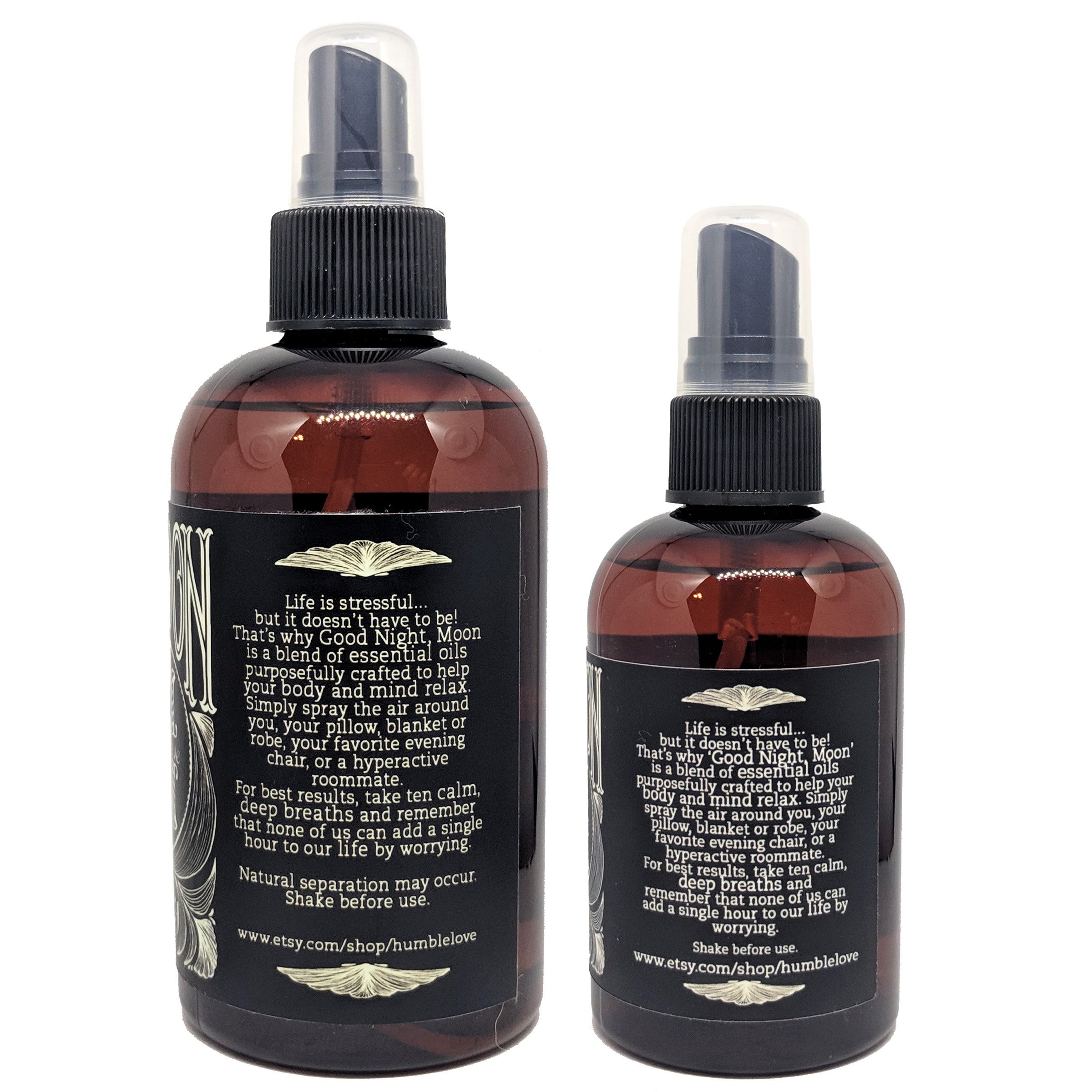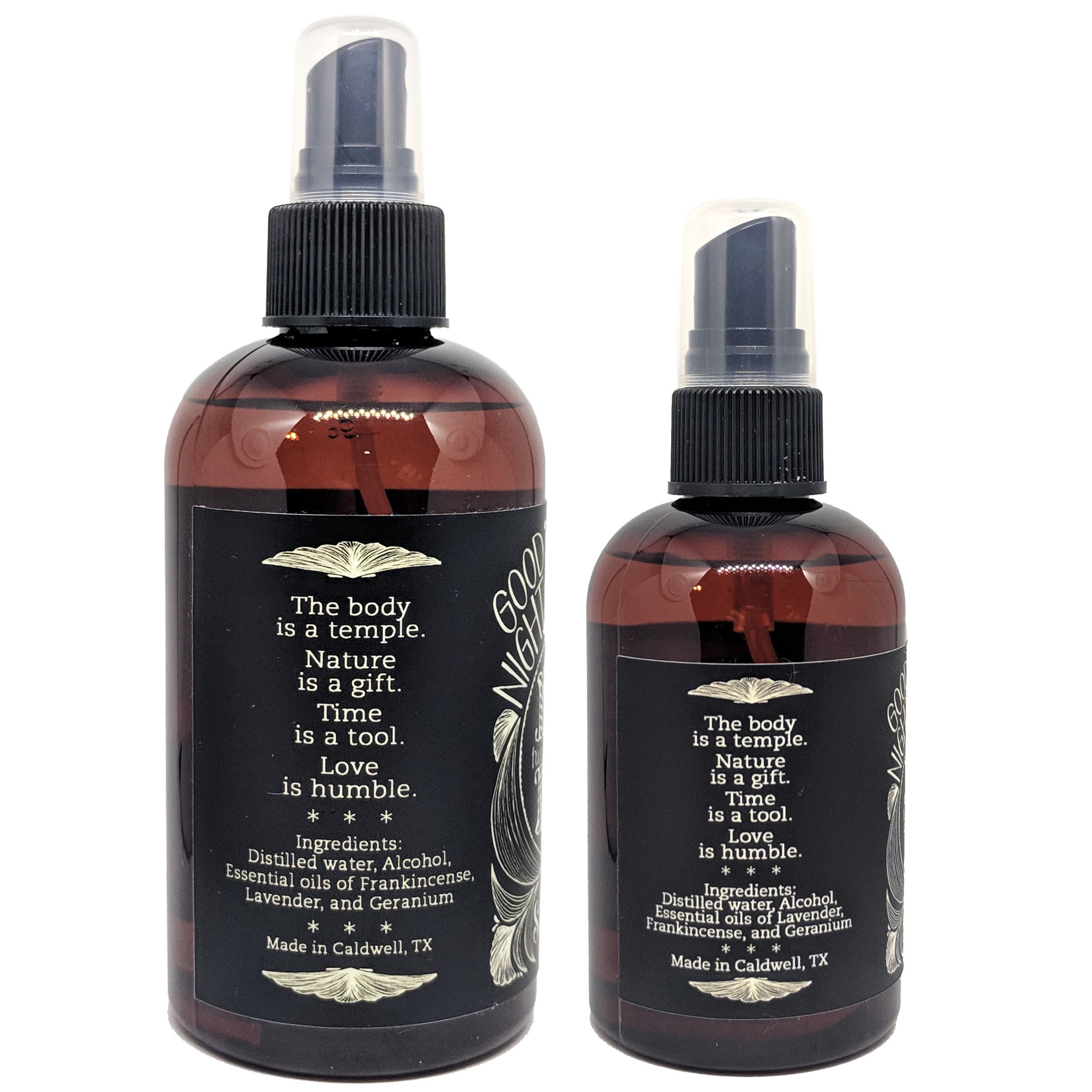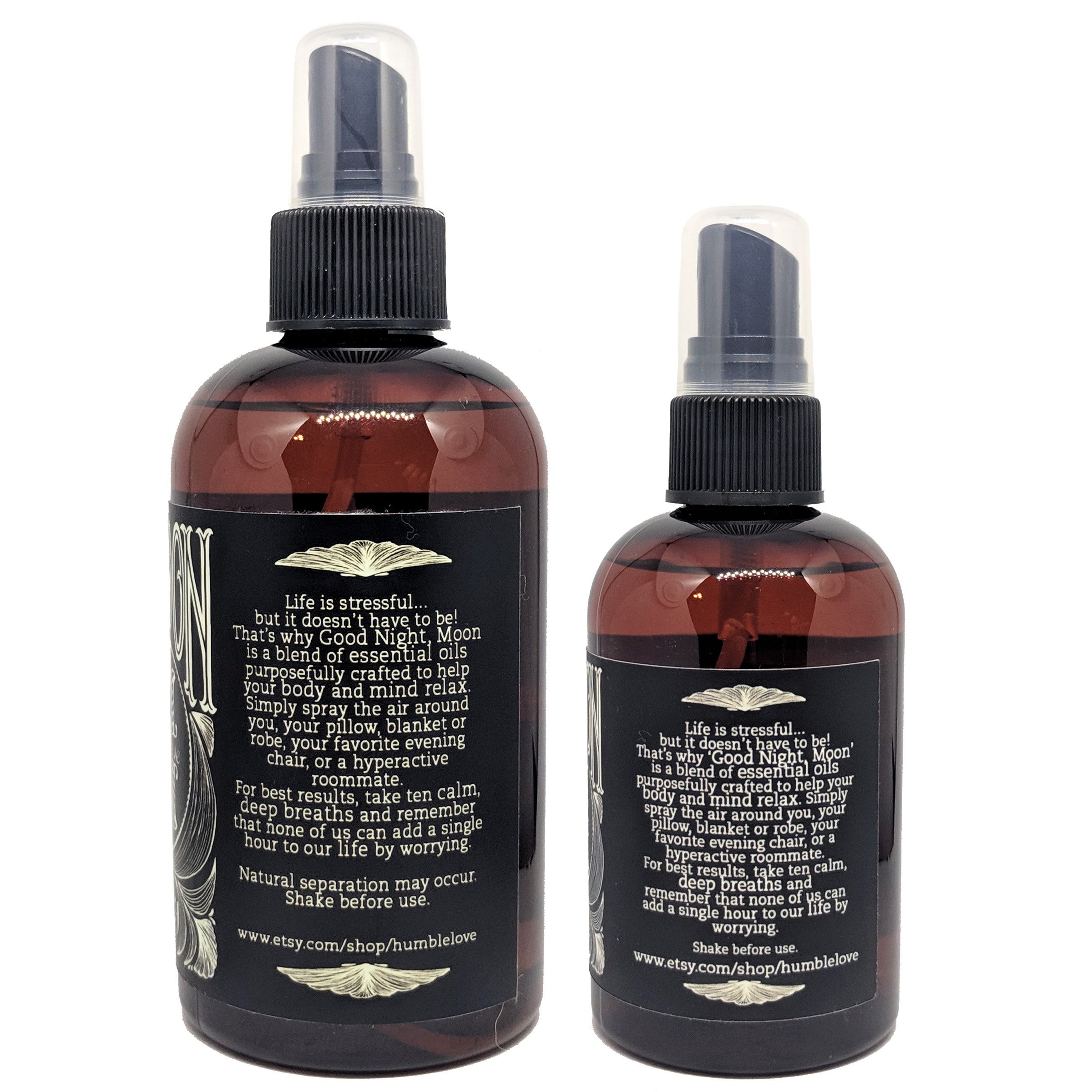 Good Night Moon Aromatherapy Spray. All-Natural, Handmade with Organic Ingredients
8oz plastic amber bottle with black spray tops.
Made with all natural essential oils.

We live in a world full of stressors – both external and internal – that can often make 'relaxing' much more of a chore than it should be. 'Good Night, Moon' is a blend purposefully crafted to assist your mind and body in relinquishing the stress and tension brought on by a life on the go. Spray the air around you, your pillow or blanket, your favorite evening chair or an over-demanding boss. For best results upon use, bring your attention to taking calm, deep breaths and open up to Matthew 6:25-27. Natural separation may occur. Shake before use. Avoid contact with eyes.

Ingredients: Water, Alcohol, Essential oils of Lavender, Frankincense and Geranium.

-----------------------

Aromatherapy benefits of the essential oils of:

Lavender - Has been used for medicinal purposes for over 2,500 years. The phytochemical composition of lavender is among the most versatile of all essential oils. Its benefits include reduction of anxiety and emotional stress, improved sleep and alleviation of headaches.

Geranium - Helps lower blood pressure and aids in the treatment of depression, anxiety and fatigue.

Frankincense - A very effective sedative, Frankincense helps you take deeper breaths which allows your body to calm down, as well as reduces blood pressure. The warm, earthy fragrance provides mental and spiritual relaxation, and promotes a clear mind and overall sense of peace.

------------------------

Essential oils do more than just 'smell good.'
By inhaling the aroma of an essential oil (or absorbing the oil through the skin) you are inhaling tiny particles of naturally occurring phytochemicals that transmit chemical responses to the limbic region of the brain, which is connected to the nervous system. Some essential oils contain volatile particles so small that they are able to bypass the blood-brain-barrier, thus having a direct affect on brain and body, including your heart rate, stress levels, blood pressure, breathing, overall mood and immune function.

-----------------------

Matthew 6:25-27
"Therefore I tell you, do not worry about your life, what you will eat or drink; or about your body, what you will wear. Is not life more than food, and the body more than clothes? Look at the birds of the air; they do not sow or reap or store away in barns, and yet your heavenly Father feeds them. Are you not much more valuable than they? Can any one of you by worrying add a single hour to your life?"