Spearmint Lime Liquid Hand Soap with Foam Pump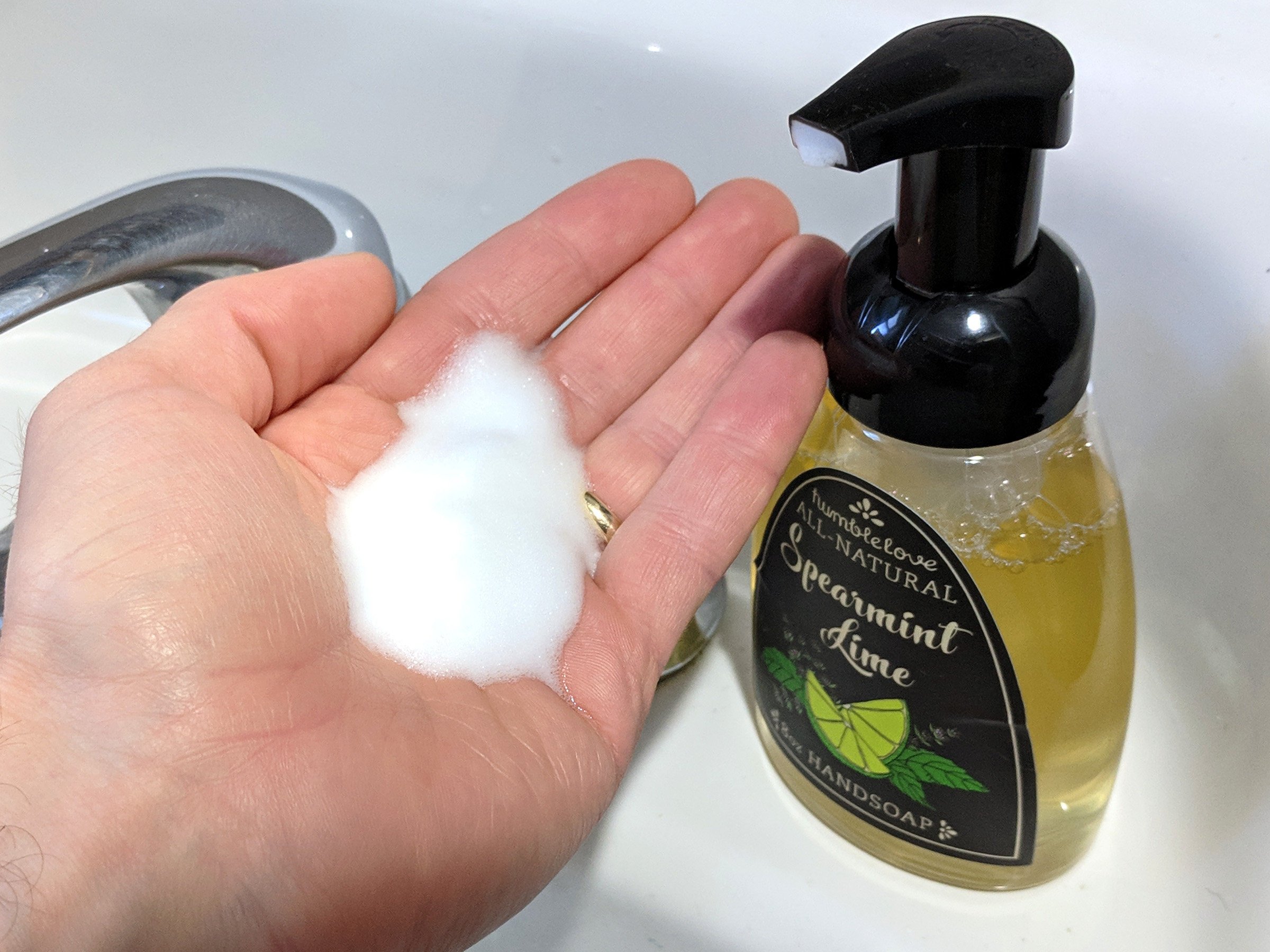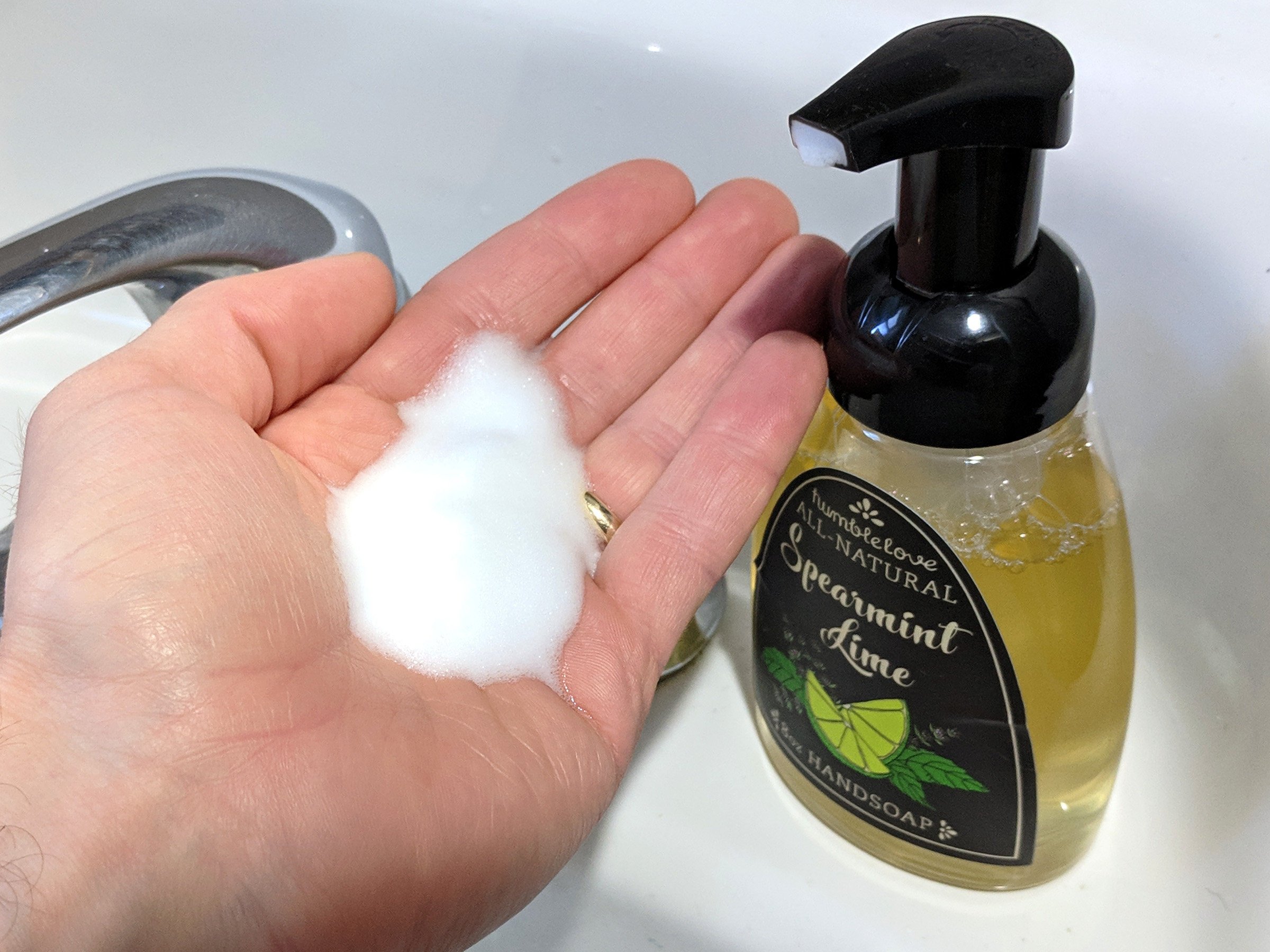 Spearmint Lime Liquid Hand Soap with Foam Pump
100% all-natural ingredients blended together to form a luxuriously rich lather that is guaranteed to leave your hands clean, moisturized, and smelling great!
Ingredients: Distilled Water, Potassium Hydroxide, Coconut oil, Olive oil, Almond oil, Citric Acid, and the essential oils of Spearmint and Lime
Featured ingredients and their benefits:
· Spearmint Essential Oil: Wonderful for those with sensitive skin, spearmint reduces the appearance of wrinkles, promotes elasticity in the skin, relieves itchiness caused by dry skin, and has powerful antibacterial properties to help cleanse your skin.
· Lime Essential Oil: Helps fight signs of aging, has a natural tightening effect to help rejuvenate your skin, fights acne causing bacteria, and can be helpful in lightening dark skin spots.
Each container is 8oz plastic bottle with a black foam pump lid and measures 3.25" x 6.5".