The HumbleMan Beard Oil - Unscented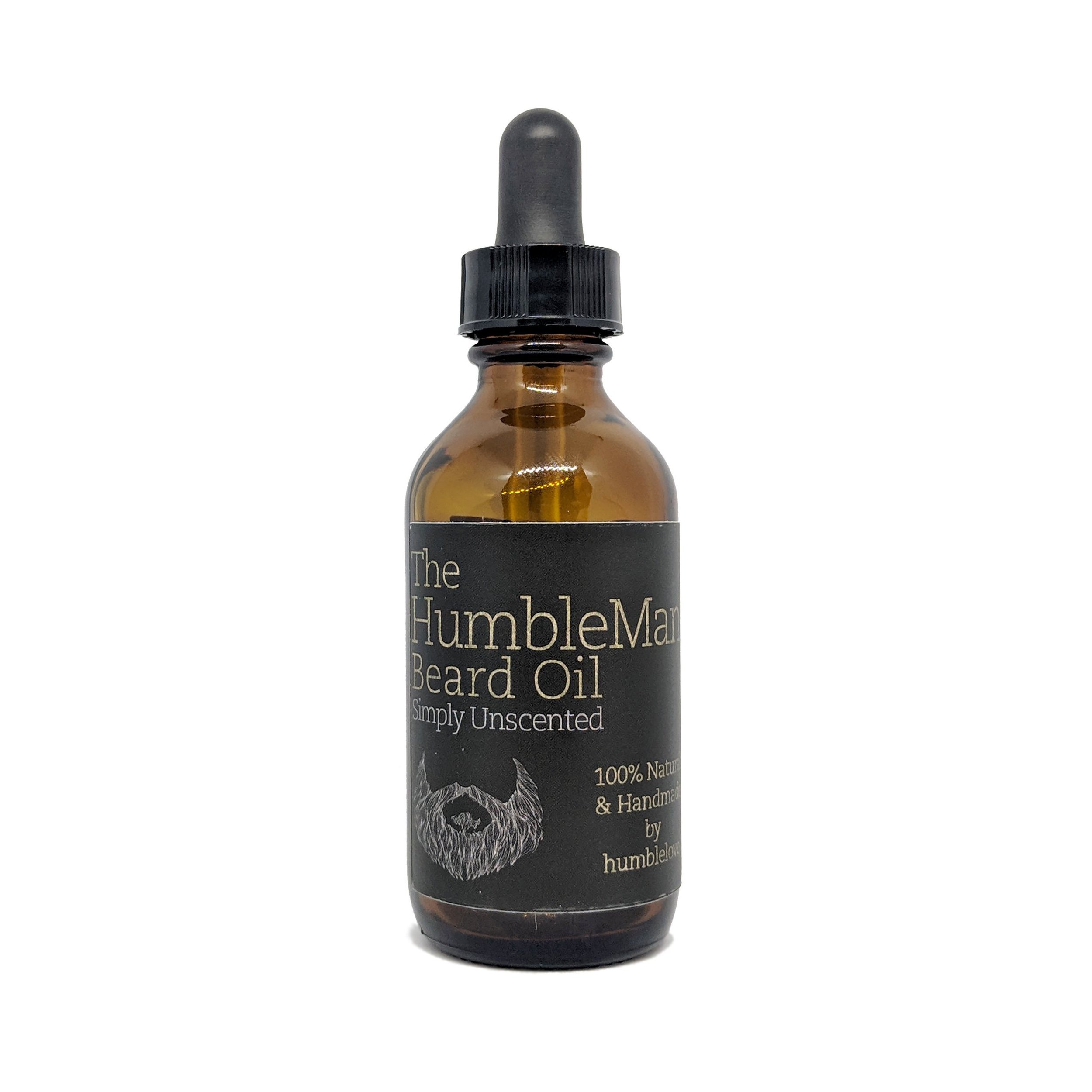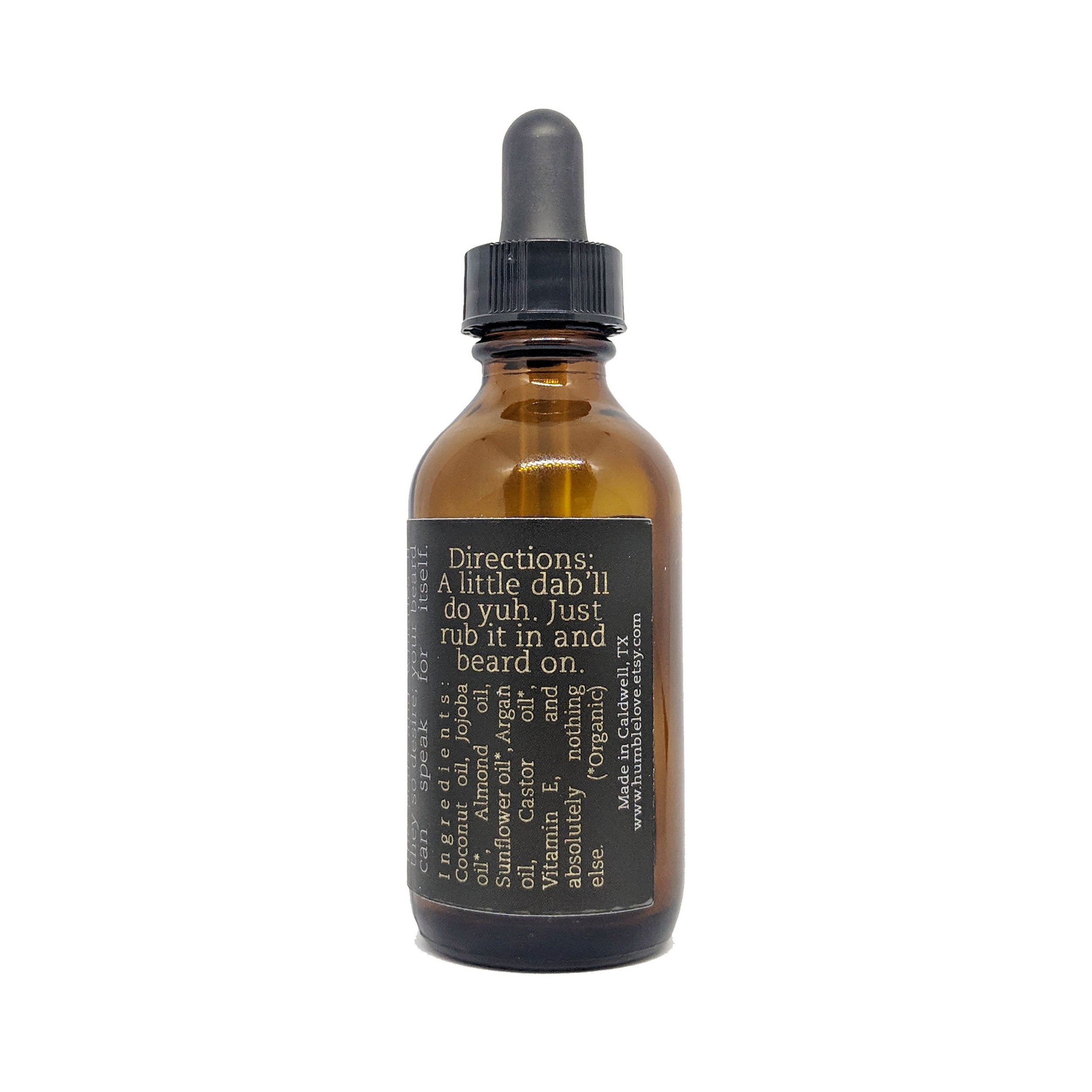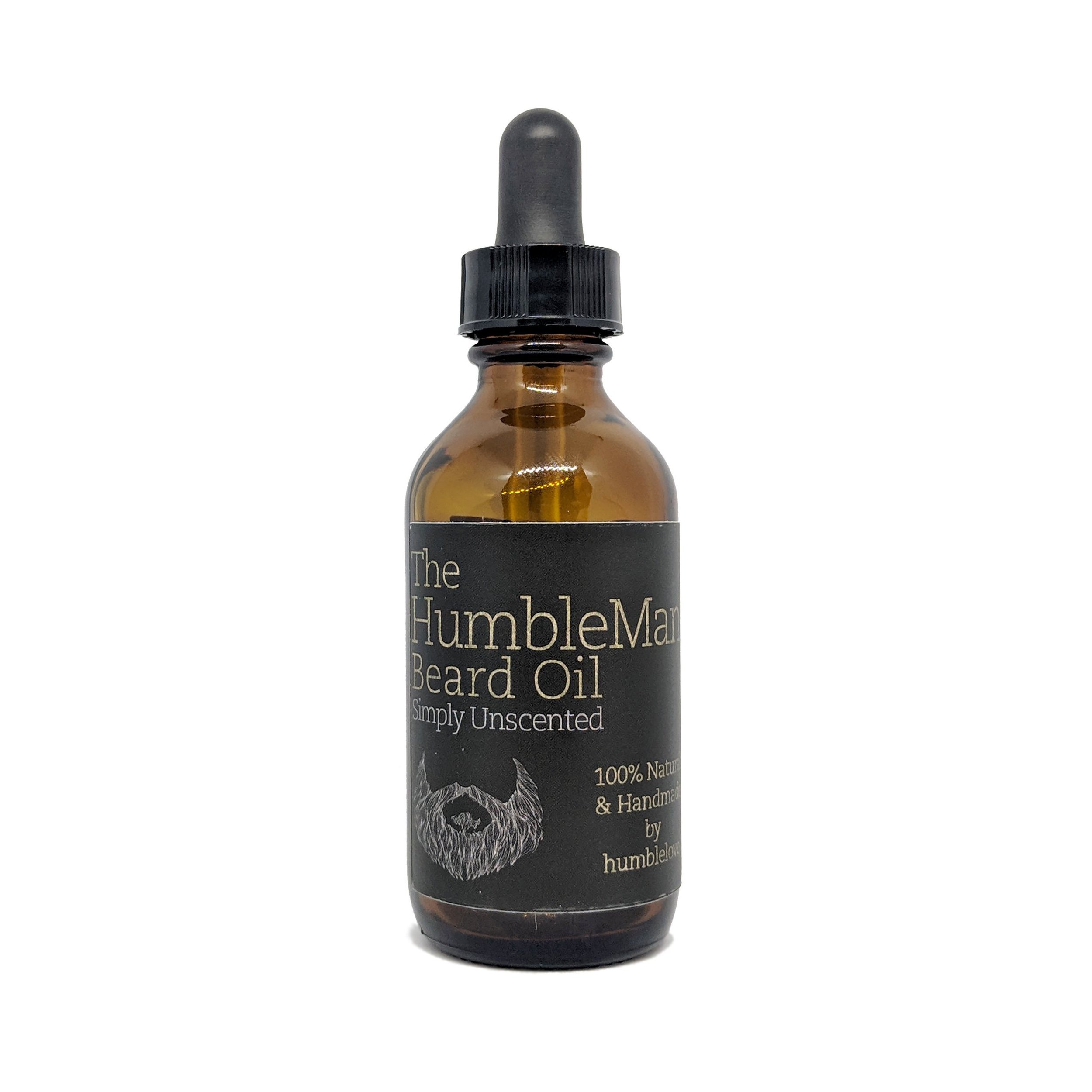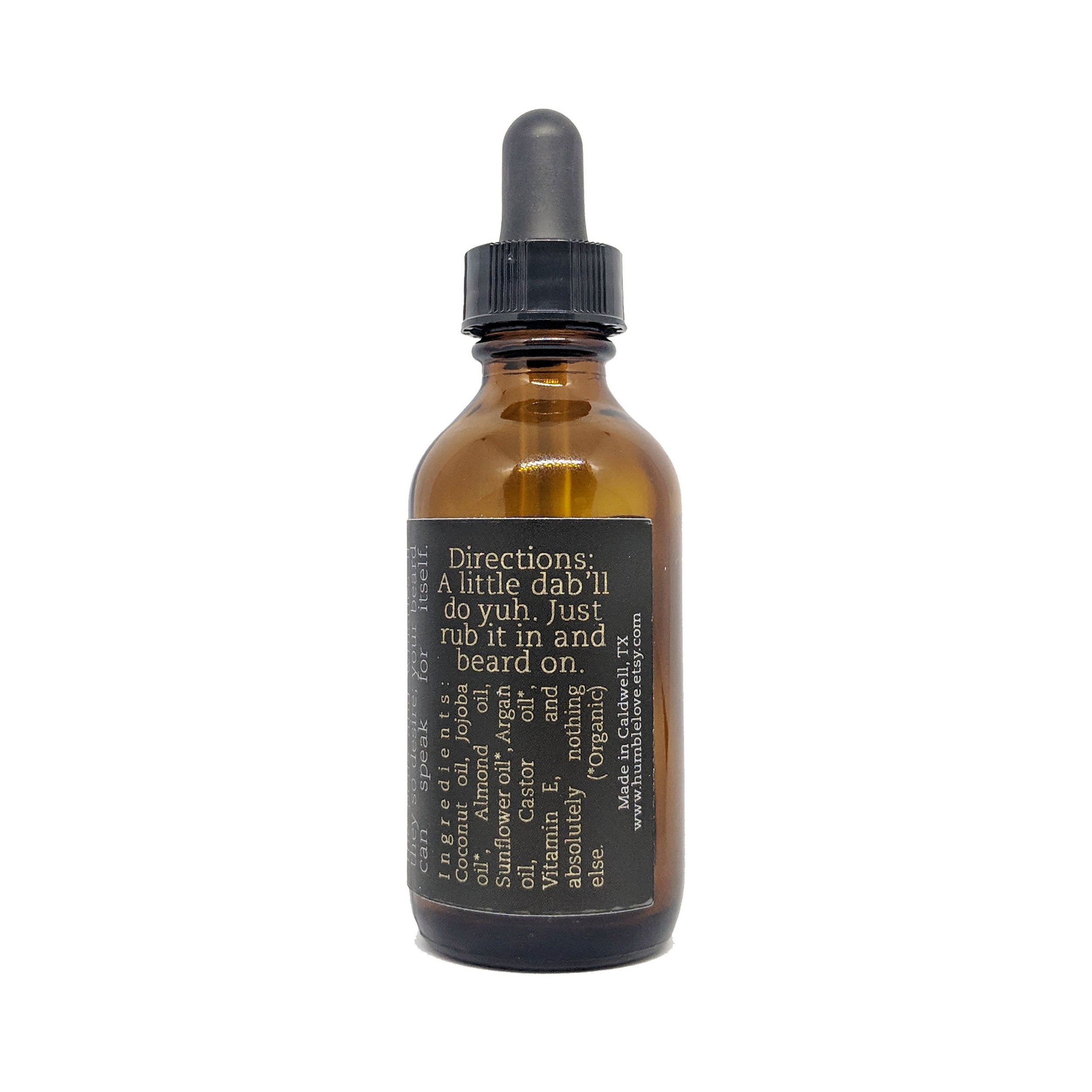 The HumbleMan Beard Oil - Unscented
Actively works to clean, hydrate and condition your facial hair, minimize dandruff, frizz and split ends, and moisturize the long-forgotten skin lying beneath.
Unscented for those with sensitive skin or those who simply want their beard to speak for itself.
Ingredients: Jojoba oil*, Argan oil*, Coconut oil, Almond oil, Castor oil*, Sunflower oil*, Vitamin E, and nothing else. (*Organic)
Featured ingredients and their benefits:
· Argan Oil: Often called, 'Liquid Gold,' the high levels of both Vitamin A and Vitamin E powerfully rejuvenate your skin and hair and help to boost your cell production. Antibacterial and anti-inflammatory properties also fight acne, reduce redness, and sooth irritated skin.
· Jojoba Oil: Rich in health-boosting vitamins A, E and D, plus antioxidants and fatty acids, jojoba "oil" is actually a wax ester with remarkably similar properties to our skin's own sebum. This means the "oil" is able to penetrate deeply, reaching below the top layer of skin for maximum nourishment.
· Almond Oil: Keeps your skin cells healthy, protects your skin from UV radiation damage, and helps your skin look smooth. The fatty acids help your skin retain moisture and can heal chapped and irritated skin. Plus, the vitamin A can help reduce acne
· Sunflower Oil: A great source of vitamin E, rich in nutrients and antioxidants, and is effective for combatting skincare issues like acne, inflammation, general redness and irritation of the skin. Sunflower oil has emollient properties that help the skin retain its moisture.
Comes in a 2oz amber glass bottle with glass dropper