The Scholar Beard Balm - Frankincense + Lavender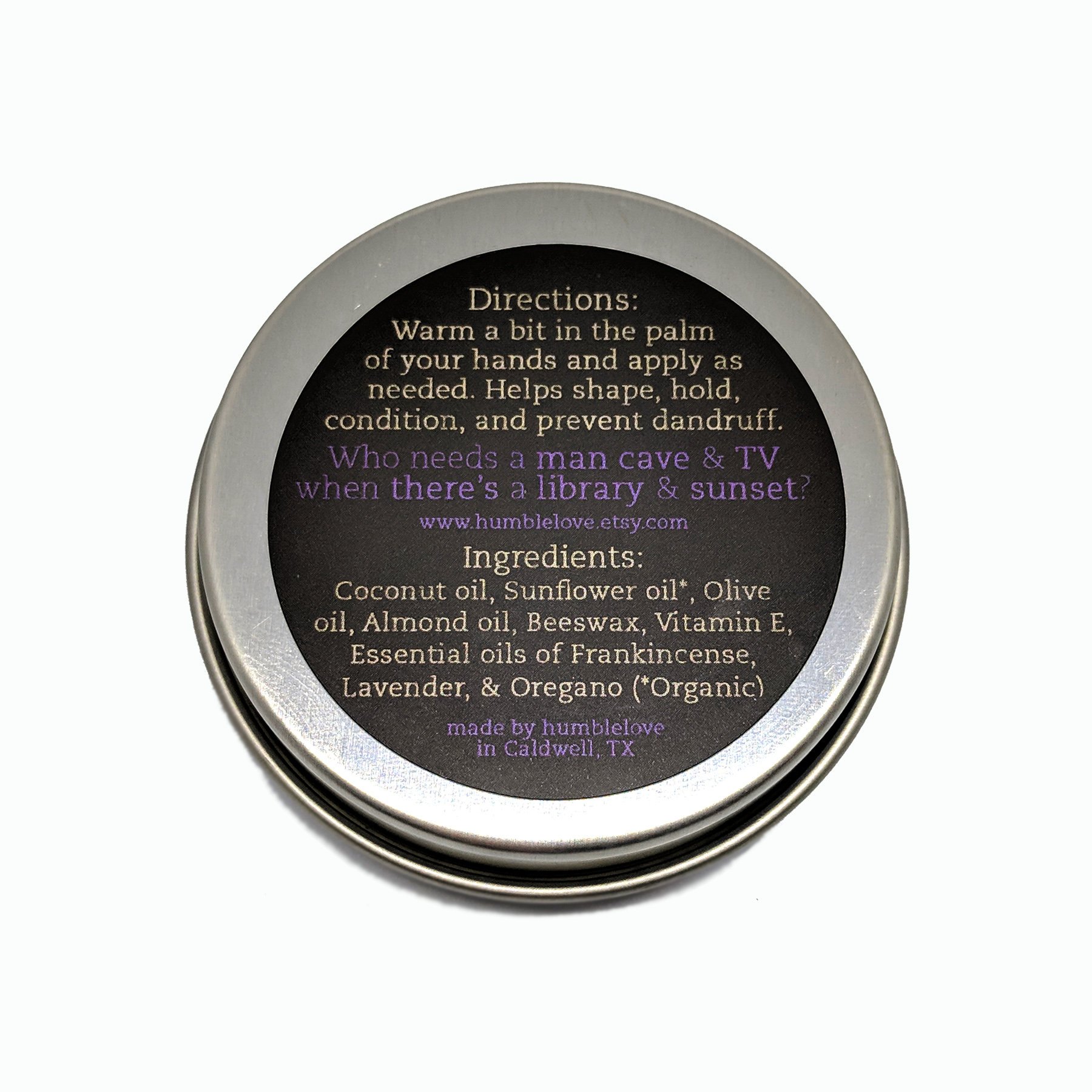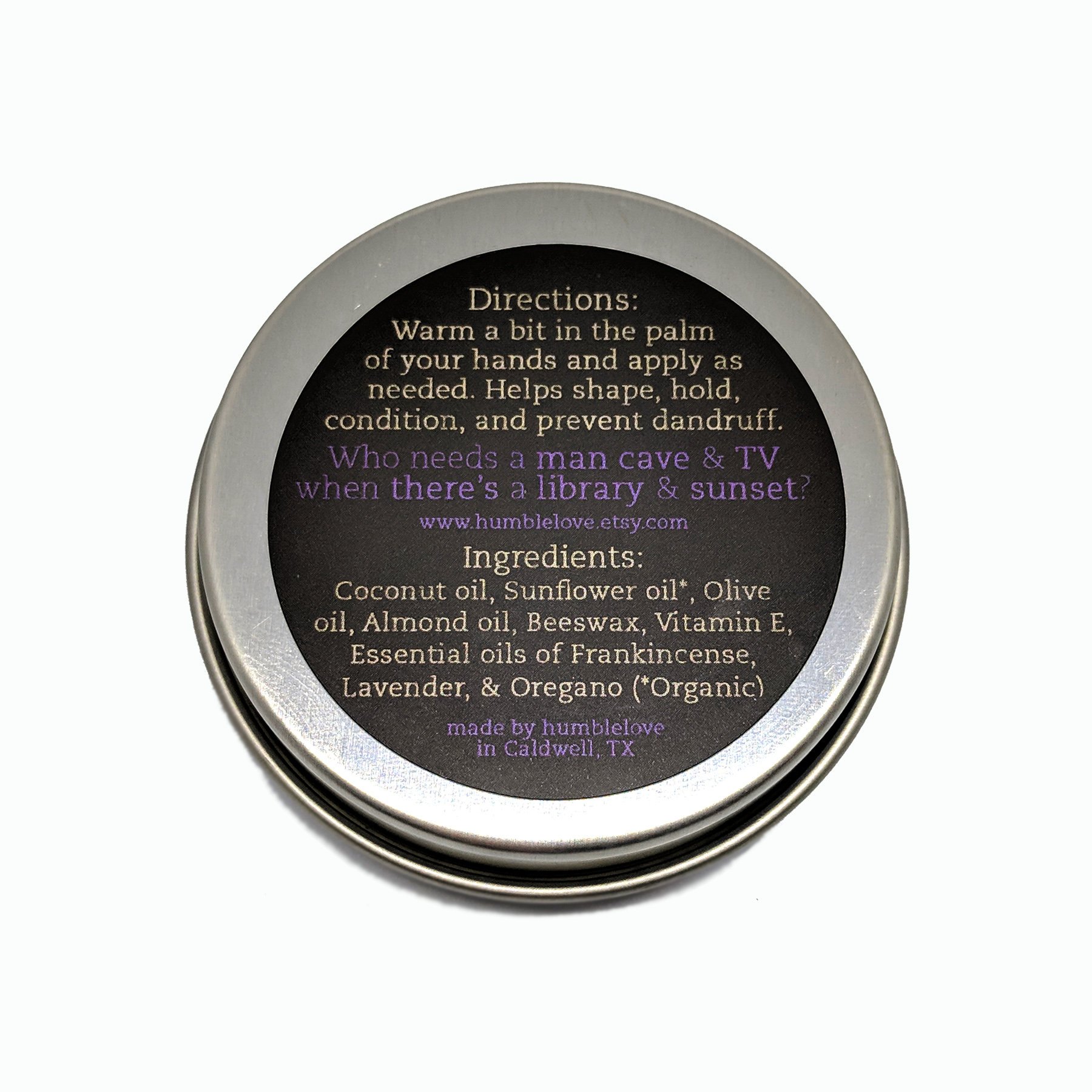 The Scholar Beard Balm - Frankincense + Lavender
Provides shape and hold while actively working to clean, hydrate and condition your facial hair, minimize dandruff, frizz and split ends, and moisturize the long-forgotten skin lying beneath.
Smells like a warm study filled with the sound of classical music.
Ingredients: Coconut oil, Almond oil, Sunflower oil*, Olive oil, Vitamin E, Beeswax, and the Essential oils of Lavender, Frankincense, and Oregano (*Organic)
Featured ingredients and their benefits:
· Coconut Oil: Stimulates hair growth, reduces dandruff, prevents split ends, and increases overall shine and softness of hair.
· Almond Oil: Keeps your skin cells healthy, protects your skin from UV radiation damage, and helps your skin look smooth. The fatty acids help your skin retain moisture and can heal chapped and irritated skin. Plus, the vitamin A can help reduce acne
· Sunflower Oil: A great source of vitamin E, rich in nutrients and antioxidants, and is effective for combatting skincare issues like acne, inflammation, general redness and irritation of the skin. Sunflower oil has emollient properties that help the skin retain its moisture.
· Lavender Essential Oil: Stimulates hair growth, fights acne, prevents itchiness, and reduces dandruff.
· Frankincense Essential Oil: Balances oil skin, promotes fast hair growth, soothes irritated skin, and fights acne.
· Oregano Essential Oil: Kills acne-causing bacteria, relieves itchy skin, and reduces dandruff.
Comes in a 2oz screw top tin container