The Scholar Frankincense + Lavender Beard Balm. All-Natural, Handmade with Organic Ingredients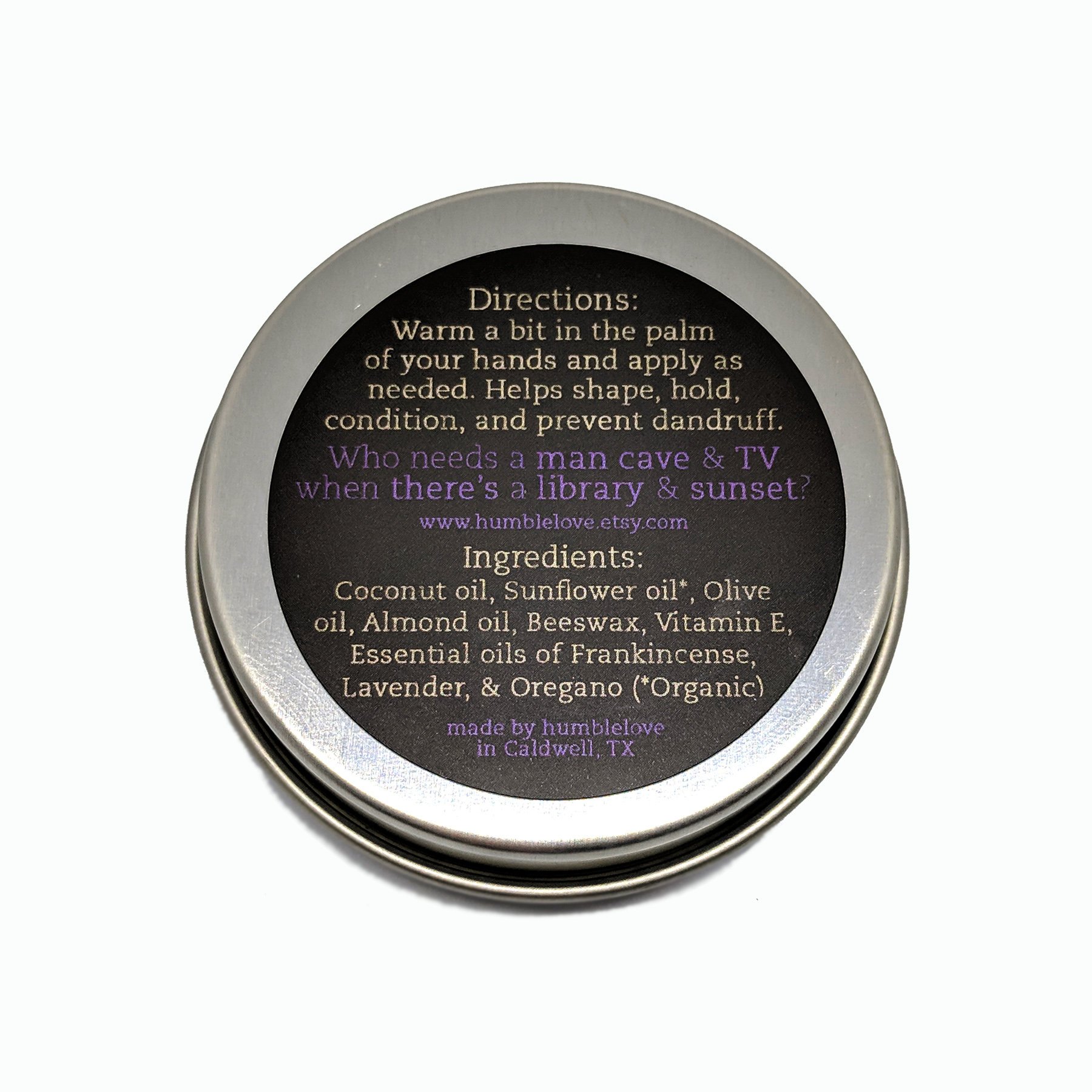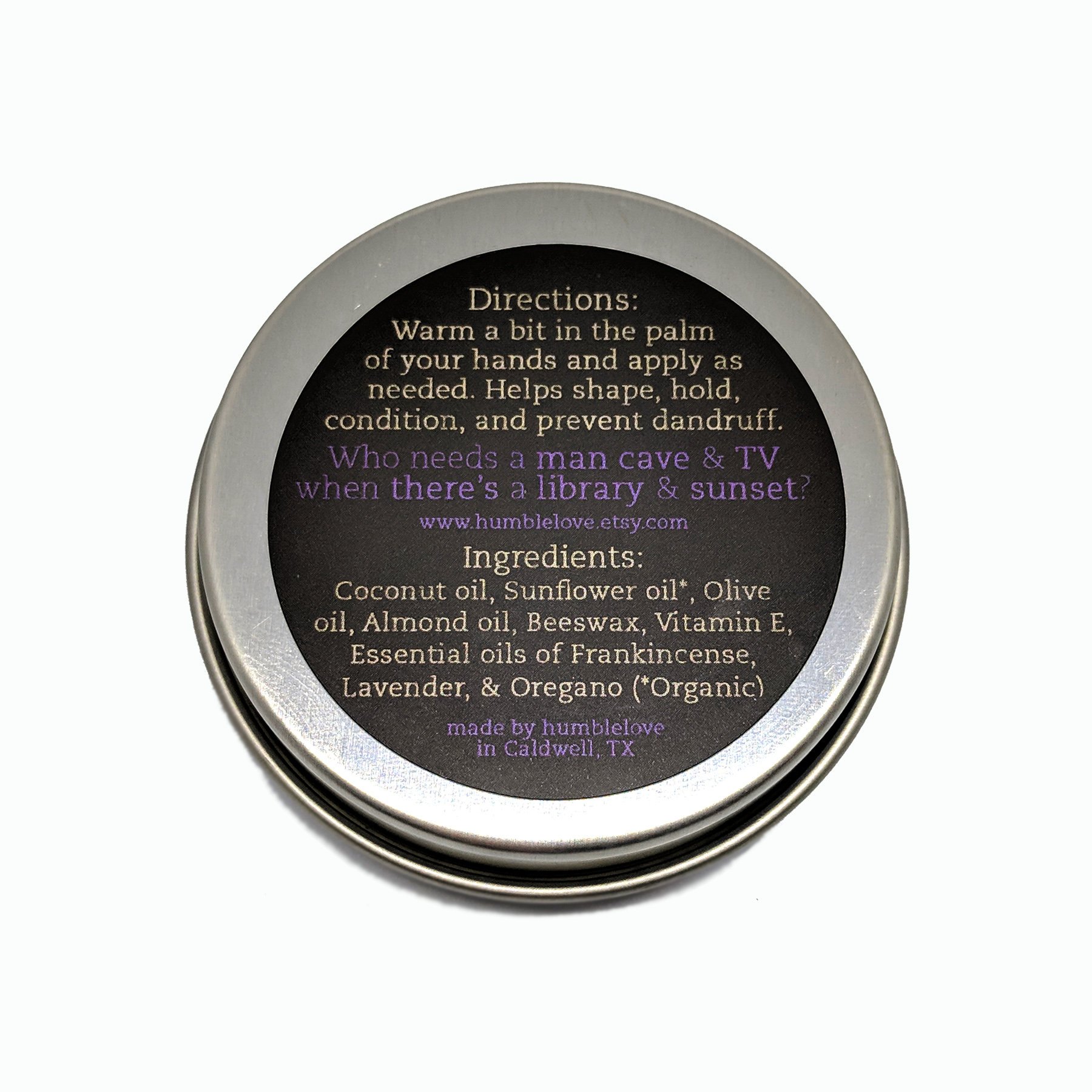 The Scholar Frankincense + Lavender Beard Balm. All-Natural, Handmade with Organic Ingredients
A 2oz tin container of all natural, handmade, beeswax based beard balm.

We use oils specifically chosen to help moisturize both your beard and the skin buried beneath, such as: Coconut oil, Almond oil, Sunflower oil, & Olive oil.

As for essential oils, 'The Scholar' is a uniquely refined blend of Lavender and Frankincense. Together, these two oils create a soft but earthy scent, both gentle and rugged at the same time; perfect for the modern day scholar who prefers books to newsfeeds, vinyls to mp3's, and their own personal library over a man cave any day.

All together, the oils in this blend actively work to clean, hydrate and condition your beard, minimize dandruff, frizz and split ends, and moisturize the long-forgotten skin lying beneath.

A balm is good for all stages of beard growth, but may be particularly useful to those who wish to tame, shape and style their chin trophy. Simply warm a dab of balm between your palms and apply as needed. Great for after the shower or before running out the door.